Detect & upload missing assets
In order to help users collect missing assets easier, our technical team has developed a new feature that you can find on 3S Cloud Desktop. After analyzing your scene file, you can follow these steps to detect & upload missing assets:
Step 1.
Click "Detect missing assets"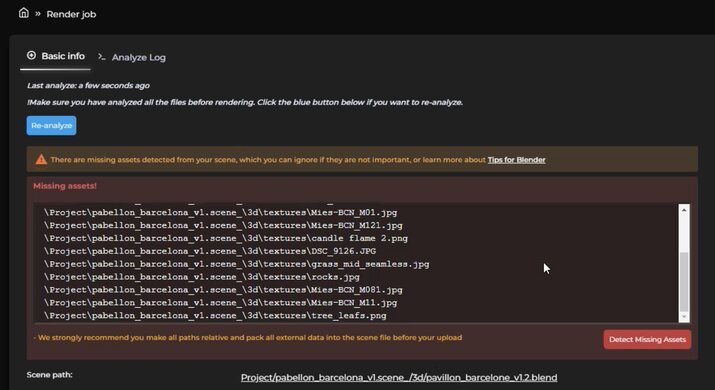 Step 2.
Click "Find missing assets" then select the parent folder containing missing assets to detect missing assets again.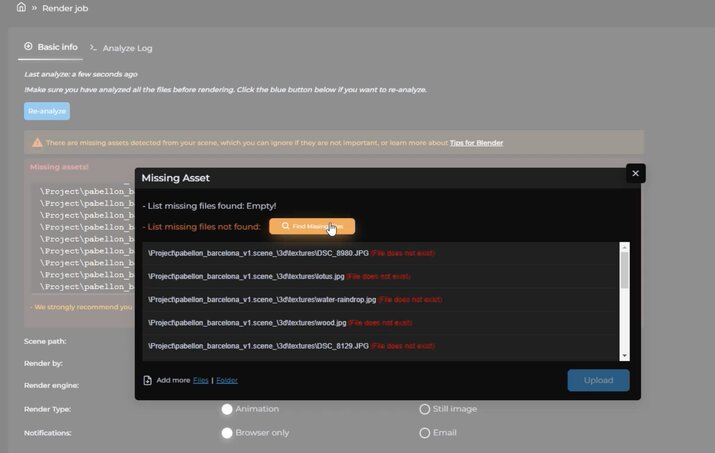 For the Absolute path, if the system does not show "File does not exist", you can skip this step.
Step 3.
Click "upload" to collect missing assets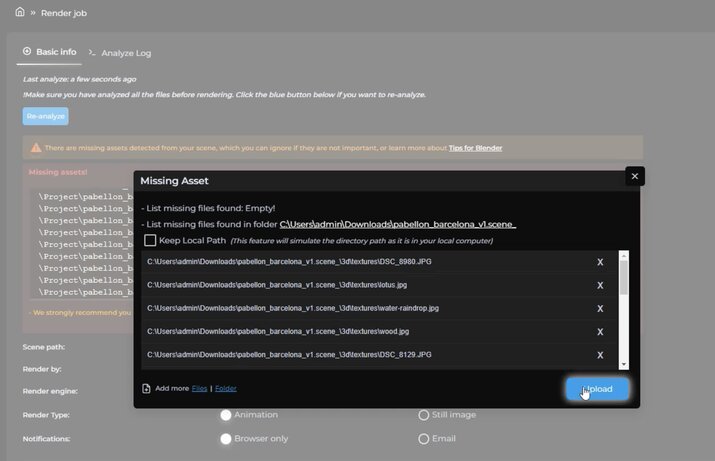 Step 4.
Click "Re-analyze"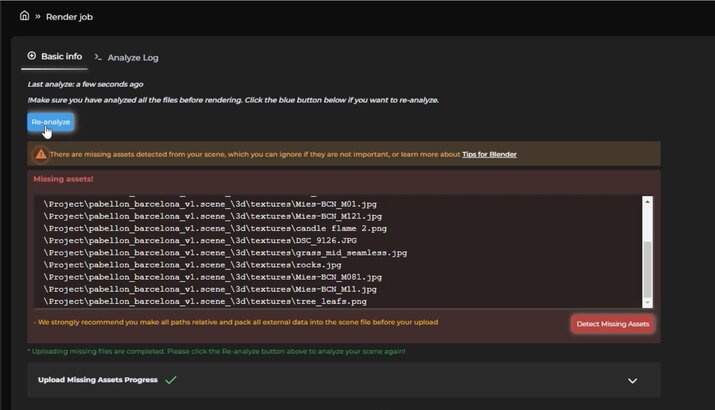 Finally, scene analysis reports no missing asset so you can create a render job now.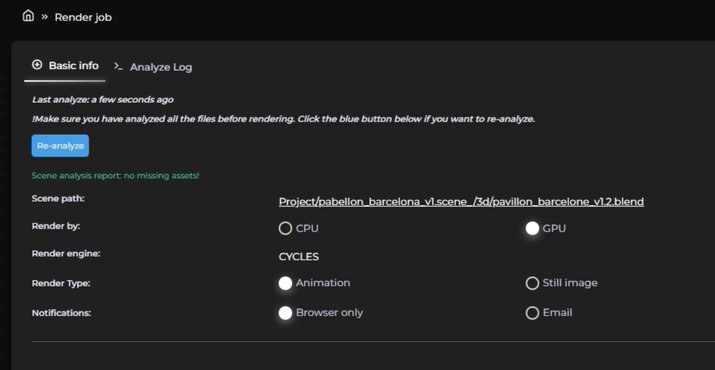 Also, you can watch this video to see to detect & upload missing assets on 3S Cloud Render Farm:
If you have any difficulties or questions, do not hesitate to contact us for further support. We are always happy to talk to you!